25th Annual Christmas Party for Blind and Visually-Impaired Children
Sponsored by
Florida Outreach Center for the Blind, Inc.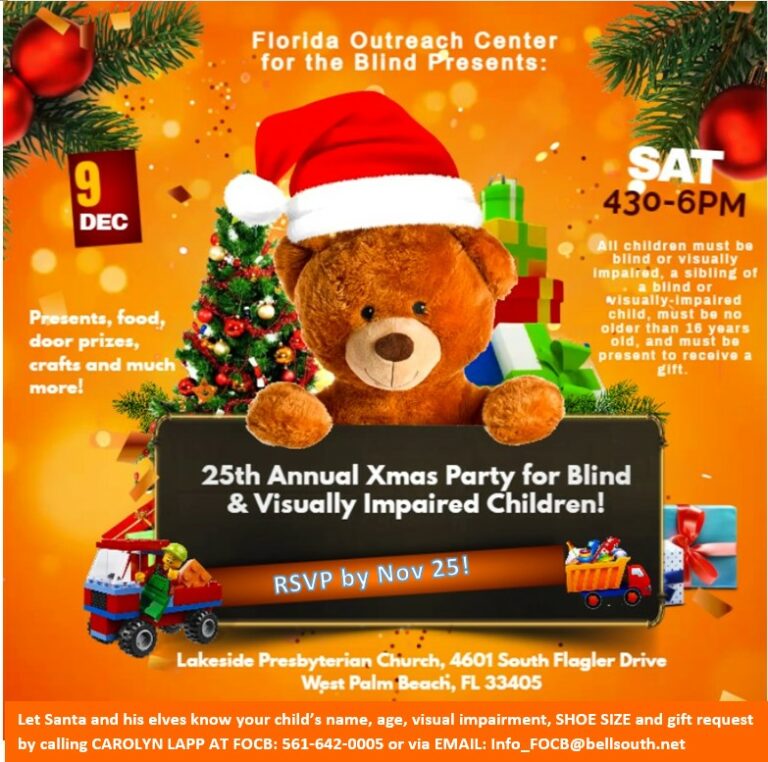 WHEN: Sat, 12/9/23, 430PM-6PM
WHERE: Lakeside Presbyterian Church, 4601 South Flagler Drive, West Palm Beach, FL 33405
RSVP by November 25th and let Santa and his elves know your child's name, age, visual impairment, SHOE SIZE, and gift request, by calling Carolyn Lapp at FOCB, 561-642-0005, or via email: info_focb@bellsouth.net
There will be presents, food, door prizes, crafts and much more!
All children must be blind or visually-impaired, a sibling of a blind or visually-impaired child, must be no older than 16 years old, and must be present to receive a gift.
We look forward to celebrating the holiday season with your family!