Promoting independent living through skills training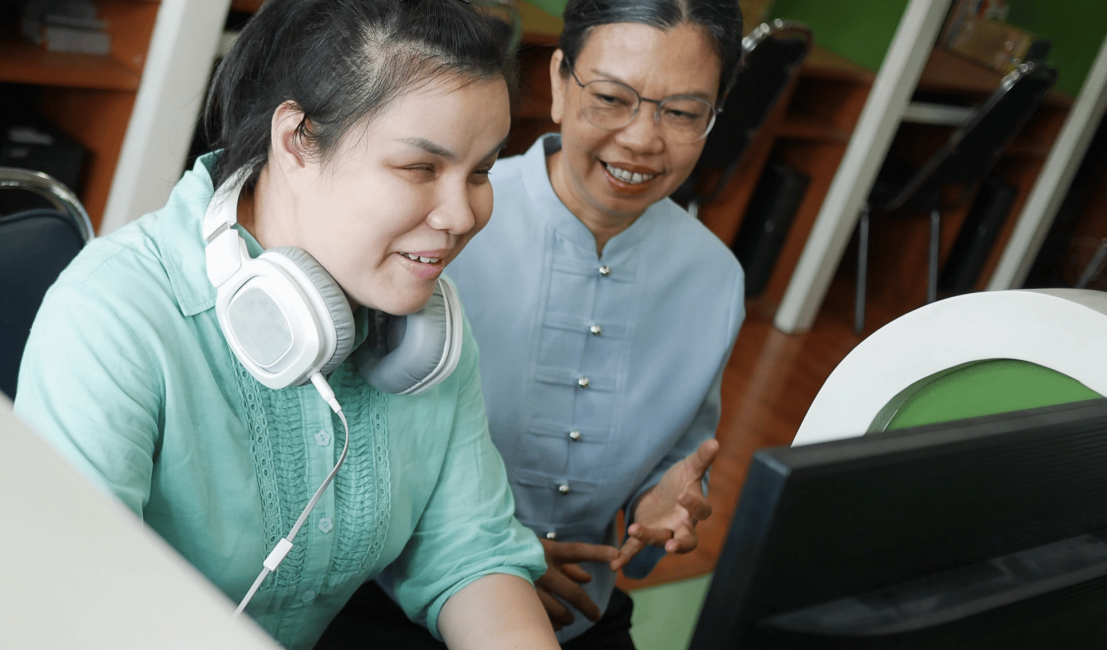 Through the skills learned in the programs at the Florida Outreach Center for the Blind, the expectations of visually impaired students are raised, and they become more competent, self-sufficient, and independent. Students are equipped with the foundation for success as they interact with positive blind role models who use effective teaching techniques and provide challenging opportunities to build confidence. The Center's services are free to students of all ages and are available in English, Spanish, Creole and French.
Students are encouraged to take advantage of the four core training courses:
Independent Living Skills – training individuals to perform everyday tasks required to remain safely living at home and active in the community.
Orientation and Mobility – training for safe travel using a white cane and public transportation. Includes site visit to clients' homes as well as offsite practice of skills.
Braille Instruction – teaches reading and writing skills needed to record information, label items and mark equipment.
Assistive Technology – instruction is offered for operating computers, tablets, smart phones, and note takers using the latest accessibility features and adaptive software. Students are exposed to magnifying equipment and other visual aids that allow them to maximize the use of their residual vision.