A Full Service Training Center For People Who Are Blind and Visually Impaired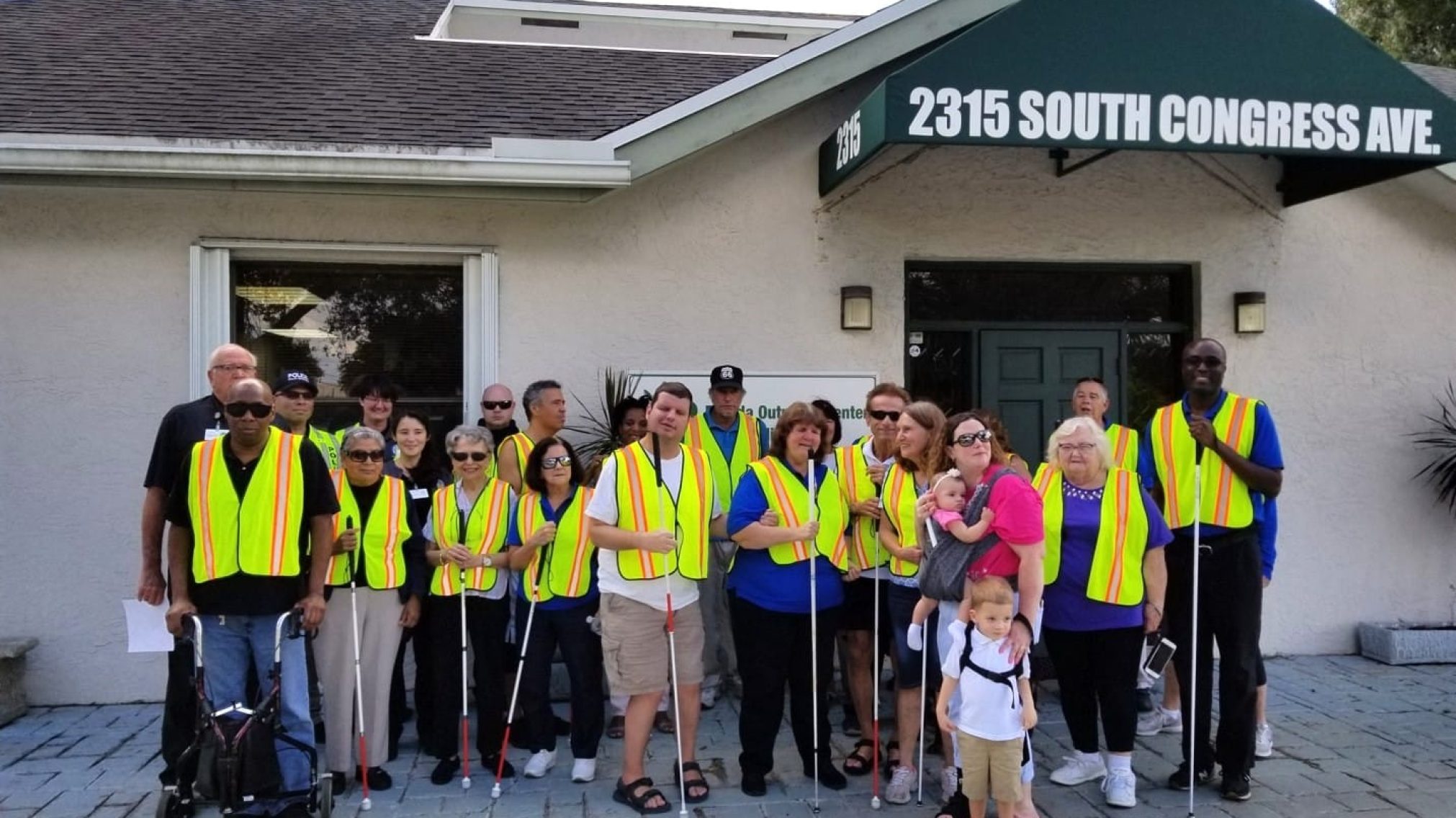 FOCB depends on the generosity of volunteers to assist with its ever-growing needs.
The mission of the Florida Outreach Center for the Blind is to develop and administer programs that will integrate blind and visually impaired persons into the social, economic, and spiritual lives of their community.
Florida Outreach Center for the Blind, Inc. (FOCB) believes that individuals who are blind or visually impaired have the right to tools and training that will allow them to reach their personal, academic, and vocational goals.
Our Programs and Services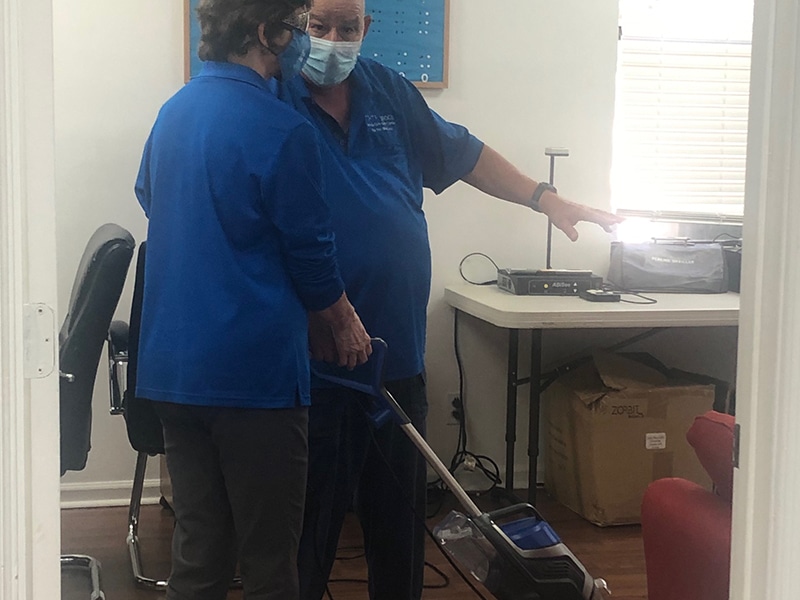 Independent Living
Teaching alternative techniques to accomplish daily tasks and maintain independence.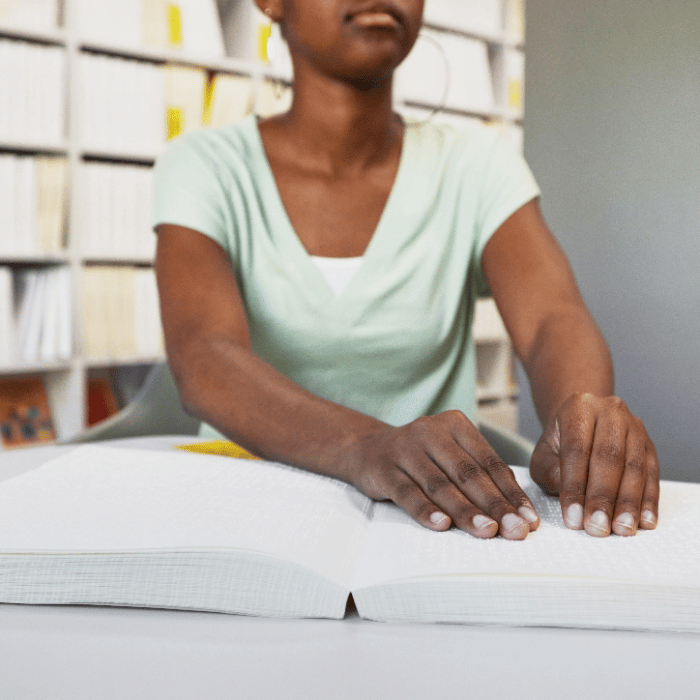 Braille Instruction
Teaching reading and writing skills needed to record information, label items, and mark equipment.

Students are encouraged to learn Braille since studies show that a higher percentage of blind persons are successful in the workplace with this skill.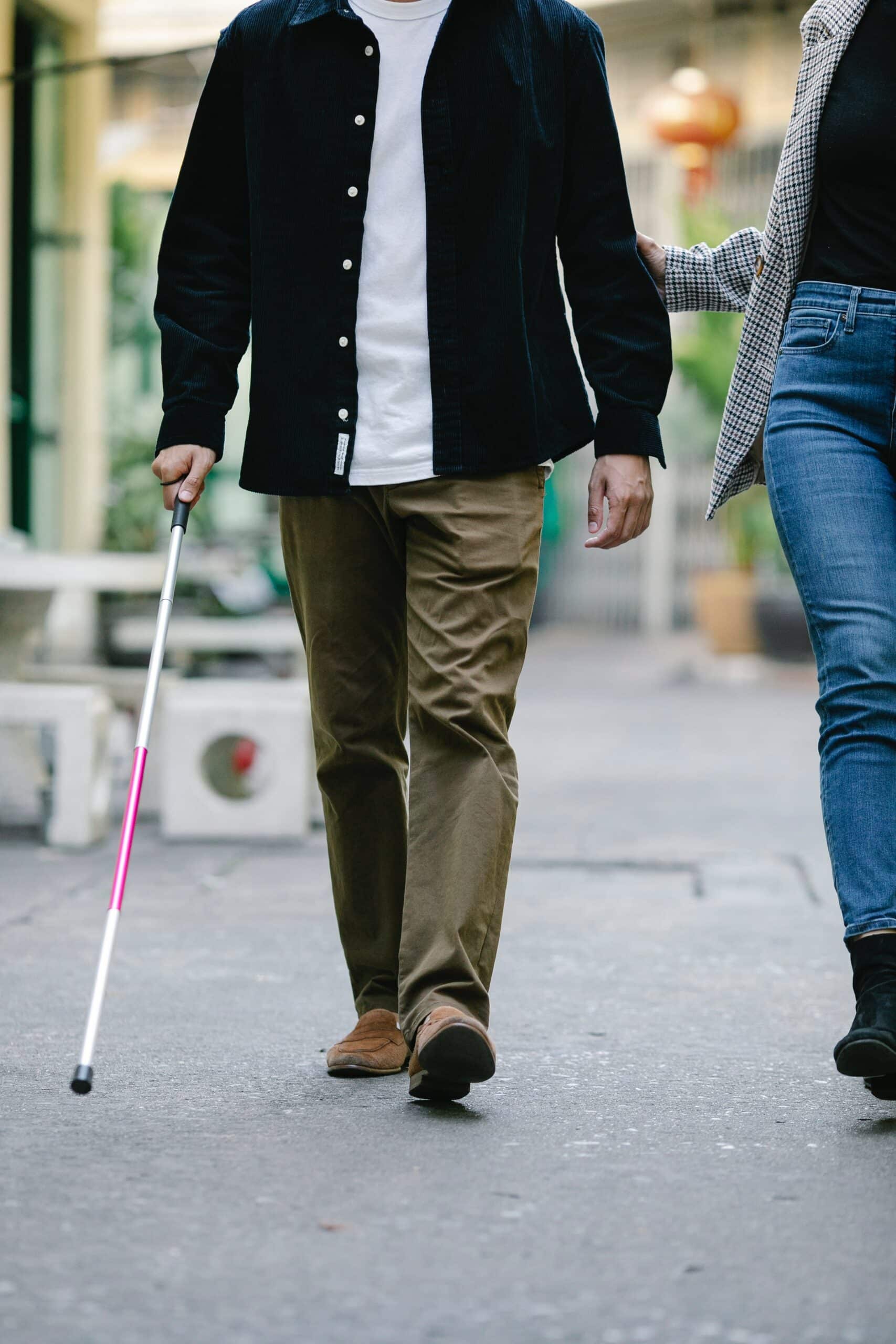 Orientation and Mobility
Training to travel safely and confidently using a long white cane.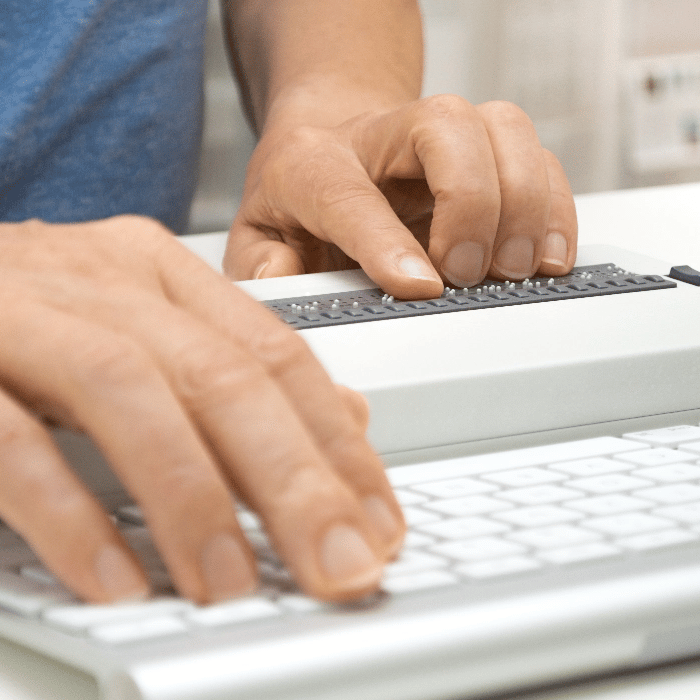 Assistive Technology
Training to operate computers, smartphones, tablets, note takers, magnification and screen reading software.
10AM-Noon every Tuesday at the training center.
Caring and Sharing Peer Support Group
Noon every Tuesday at the training center.
Monthly Talking Book Club
3:00PM on the last Wednesday of each month, via Zoom.
1:00-3:00PM on the 3rd Thursday of each month, via Zoom.
Please call the Center at 561-642-0005 for more detailed information about these and other events.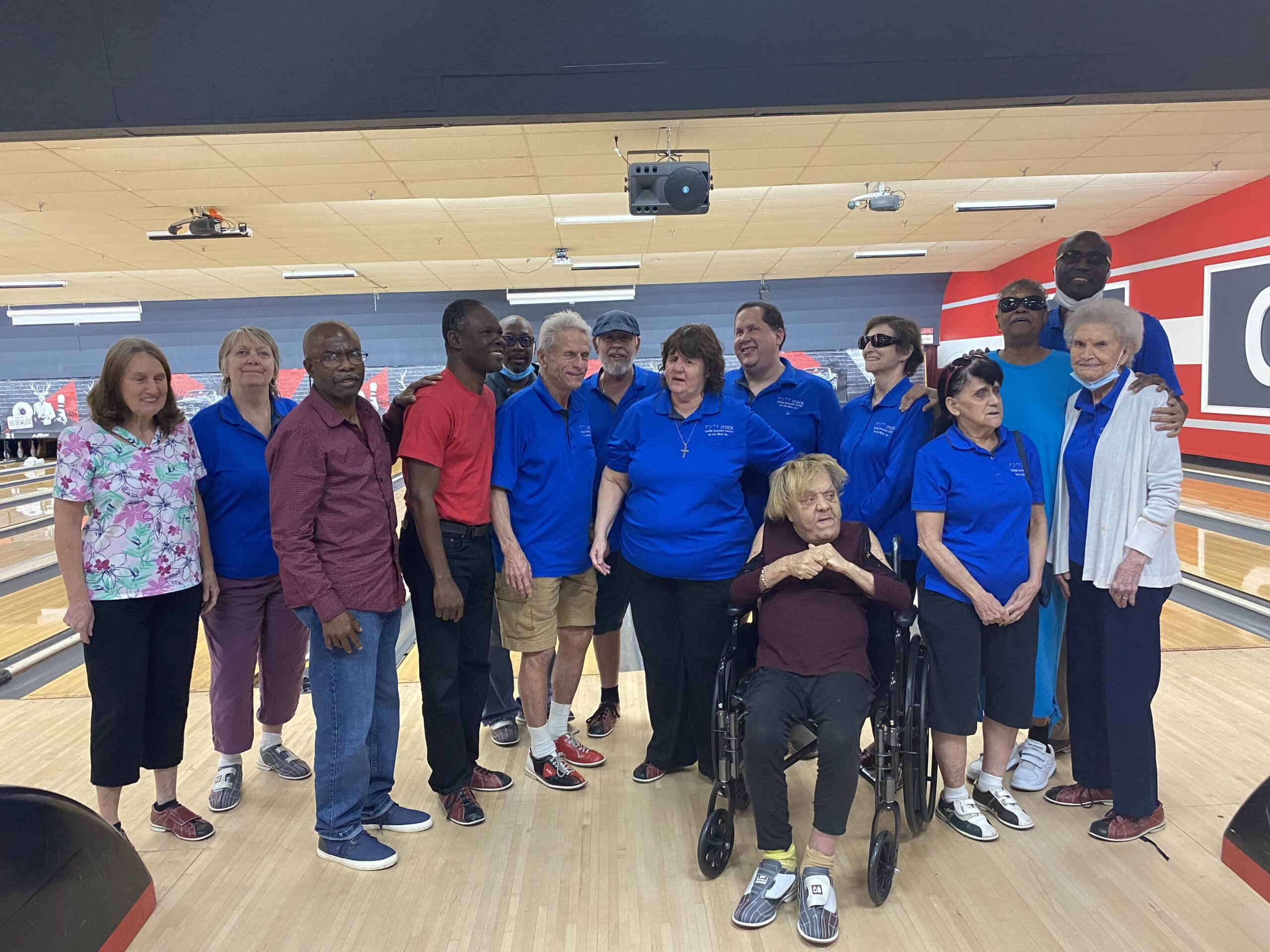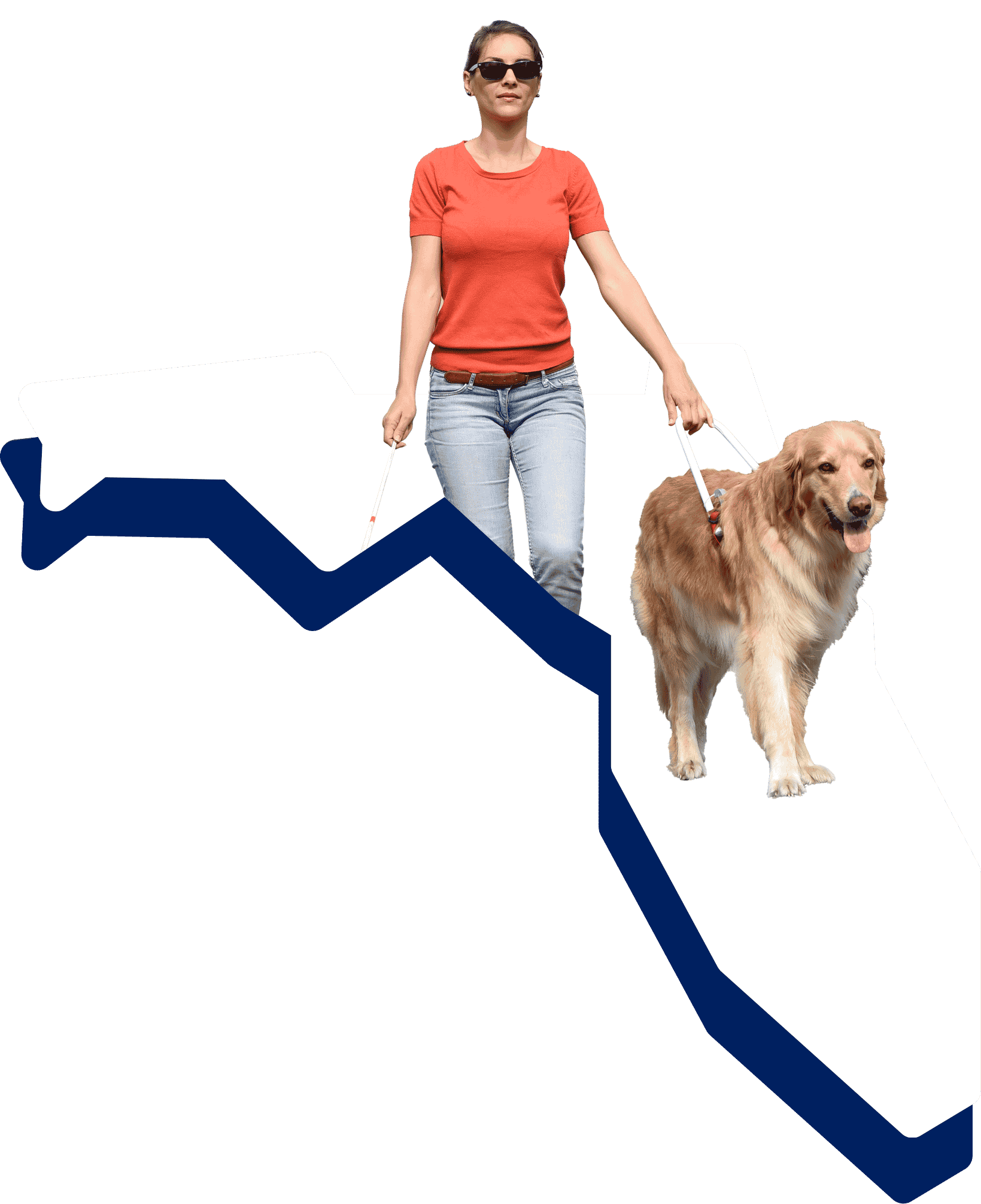 Palm Beach County, Florida is home to an estimated 44,000 people who are blind or visually impaired. (U.S. Census Bureau)
"My greatest accomplishment after I received services from FOCB is that I am now working and renting my own place. I'm more independent and more confident." Jean – Former Student
"I went to the Center to learn Independent Living because I was struggling with keeping my home organized. Now all of my clothes are labeled by color, and everything has its own place. I have friends come over a lot more". Rita – Current Student and Volunteer
"Jason my Tech instructor taught me how to order groceries online, online banking, and email. I do not have to ask people for help any longer." Lenorris – Current Student
A unique experience in a world of smell, taste, sound, & texture … in total darkness!
November 12, 2023 I 4:30 – 8 p.m.